Web & SEO Tips

The Ink Spot blog

The Ink Spot Blog | C.L.I.C.K. System For Website Assessment
C.L.I.C.K. System For Website Assessment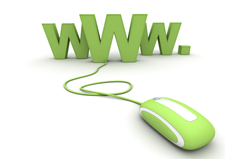 Internet psychologist and author Graham Jones, provides a simple checklist for assessing your company's web site. We love the way it puts the focus on the audience experience by aspiring to these distinguishing qualites found in good website designs:
Convenient, Likeable, Informative, Customized, and Knowlegeable.
| | |
| --- | --- |
| Convenient | Convenience is all about reducing effort. A company might incorporate multiple domains just to help the audience find what they're looking for quickly. |
| Likeable | Likeability is a two-way factor in psychology. Does your website demonstrate how much it likes its visitors? |
| Informative | Being informative is about reducing risk. You can effectively reassure your visitors with information about your product or service through a blog or video channel. |
| Customized | Sites that target narrow niches do better than those who try to be "one size fits all." Does your website provide a clear path to what your visitor is looking for? |
| Knowledgeable | Seeing that you are engaged in professional associations or requested for media interviews signals that you and your company are knowledgeable and therefore trustworthy. Don't be shy, share your story. |
At Digital Ink Web Creations, we think the best website is the one our client can't wait to share with their target audience! If you love your website, your customer will too!
Renée Paquette, Director and Instructional Technologist at Digital Ink Web Creations