Website Design & Development
FAQs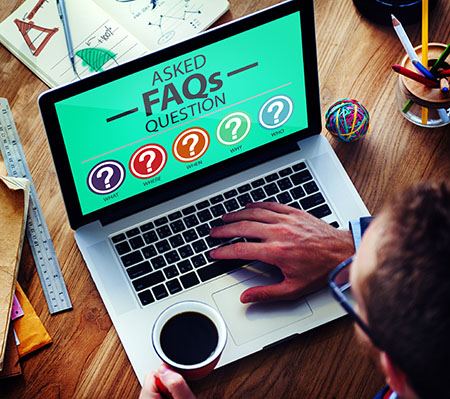 Will my website be prioritized where if someone Googles me I will be on the first page?
Assuring your ranking in Google (Bing, Yahoo, YouTube, etc) is dependent on an array of factors. At Digital Ink Web Creations, we do all we can to ensure your site is optimally found, including training our clients in ways they can improve these results along with our efforts. You'll learn more about how we work with you as we begin to develop your new site and begin to analyze your company's web presence.
What do you mean by hosting?
We take care of all aspects of your live website. We can also provide email services for your domain @yourbizname.com. All of our email options include Cloud Services so you can access your email anywhere with any device.
What is site monitoring?
We test your site on multiple devices right in our creative studio and run code validation checks regularly. We also test our SEO (Search Engine Optimization) strategies by analyzing your site's Google Analytics and Bing Tools data. Some of this information you'll find interesting as we share your website's data with you.
Does maintainance include updates if I add more services to my business, or want to delete things?
Under your direction, or your designee, we complete all site updates, edits, added content, stored files (pdf), domain renewal, and security renewal. For example: Some of our clients have seasonal needs, and we switch out images and content for them on their website. Your site's integrity is very important to us. All updates are carefully planned and tested. We want to please you AND your site's visitors with a quality web site.
Will you be able to see how many hits are on my site?
Now you're asking about the fun stuff we do! We track your site from Day 1 with our tools. You'll learn quite a bit about your site visitors. For instance, with Google Analytics, we can track the device our mobile visitors used. It might interest you to know that the most common mobile device being used to view our sites are the iPhone, followed by the iPad.
Can the monthly fee be paid in full or are we set with a monthly charge?
Some of our clients prefer to pay-in-full annually rather than be bothered with the smaller bill each month. That is an option.
Will the website be similar to others you designed where things flip into place?
Another fun question! Each of our sites are built on 100% Responsive Designs. Aka "where things flip into place" We'll show you the design before we begin development.
What are additional domains and what are they used for?
Additional Domains simply means add-on domains that you own. Typically, these help your site visitor find you if you are known under some other name. For example, my LLC entity is Digital Ink LLC, and I made a change to an assumed name a year ago to help describe the nature of my business a little better and help me develop my brand. I have two domains, digitalinkllc.com and digitalinkwebcreations.com
These are questions our clients have asked us. If you have a question not answered here be sure to contact us directly.