Web & SEO Tips

The Ink Spot blog

The Ink Spot Blog | Google's Algorithms – The New Math is Elementary
Google's Algorithms – The New Math is Elementary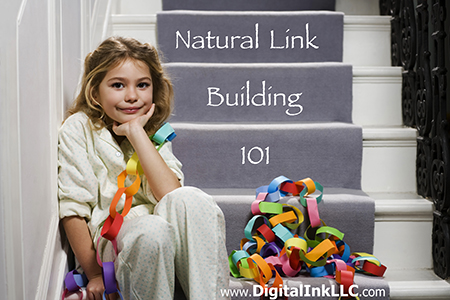 We've all heard the buzz ...
We've all heard the buzz about Google changing their algorithms, but what does that mean for us small business folks? To some, it sounds like we need to hire a mathematician to manipulate the new algorithms in our favor, magically securing our high ranking in the search engines.
But that couldn't be further from the truth. In fact, Google now says, "Don't feel obligated to purchase a search engine optimization service." The new algorithms are designed to create a better experience for the end user by minimizing irrelevant websites in search results.
How the algorithms work these days
These new algorithms are able to produce better results for Google's end users quite simply, by rewarding websites with "high-quality content" and distinguishing between "natural and unnatural" links. Google is pretty aggressive about this, too, as they try to satisfy their customers. Google warns us now to be careful if our domain is affiliated with a service that "employs deceptive tactics in an attempt to fool search engines . . . it could be banned from (their) index."
So who's going to do the magic? In a small business the best person for the job is the business owner, or their designee who is equally passionate about the success of the business. First, make sure your website contains "high-quality" content. (Check out our article on the C.L.I.C.K. System For Website Assessment to learn about what constitutes quality content.) Next, get to work on "natural link" building. No magic is necessary here, but most of us need to be reminded about how link building works.
Natural Link Building 101
Here's what you can do to build "natural links" to your website and consequently help your Google search engine rankings. When sharing your contact information with others, your web address is just as important as your phone and email. For example, our local Waterford Area Chamber of Commerce gives us two opportunities to share our contact information on their website. Go to your chamber's website and check your listing in the online Member Directory. Make sure your website is listed along with your contact information. Do the same with ALL of your networking groups and associations.
An article in Website Magazine recently provided a number of suggestions to create inbound (natural) links. We've posted several here. As business owners, you're probably doing most of these already.
Suggestions For Creating Inbound Links
| | |
| --- | --- |
| • Present at Conferences | • Offer Scholarships |
| • Community Involvement | • Alumni Directories |
| • Get Interviewed | • Community Newspapers |
| • Sponsor Contests/Clubs | • Networking Groups |
| • Speak at Universities | • Offline Marketing |
In a nutshell, we needn't be afraid of Google's new algorithms. The new math is practically elementary. Simply understand the role you play as the business owner in creating a robust SEO strategy and share your website address with EVERYBODY!
Renée Paquette, Director and Instructional Technologist at Digital Ink Web Creations